Celtics to Trade Paul Pierce and Trade for Josh Smith?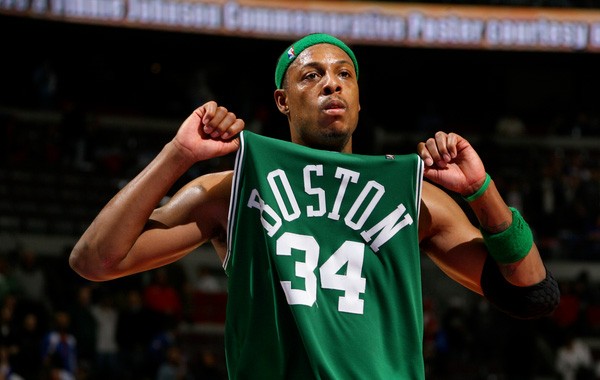 With Doc Rivers out in Boston, it's time for the Celtics to get serious about the rebuild. The future of Kevin Garnett and Paul Pierce's status with the team must be determined as they move forward. The NBA has banned the Clippers and Celtics from trading for a year following the Doc Rivers deal. So what will happen?
According to Sporting News the C's are going to attempt to free up a large trade exemption using Paul Pierce and then acquire Atlanta Hawks forward Josh Smith:
Boston must either trade Paul Pierce or decide to buy him out. They have until June 30 to inform Pierce of such a move.

As for the rebuilding sure to follow the dismantling, that is contingent on what happens with Pierce. If the Celtics can unload Pierce to a team with enough cap space to absorb his salary, they will get a trade exception worth Pierce's salary, or $15.3 million. And if that happens, the plan is already in place. According to a source, the Celtics have a sign-and-trade offer ready for Atlanta forward Josh Smith that would be the top priority in free agency.