Mark Sanchez Expects to Start Over Geno Smith in 2013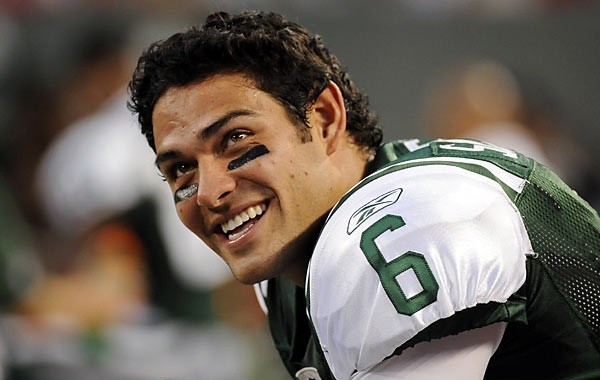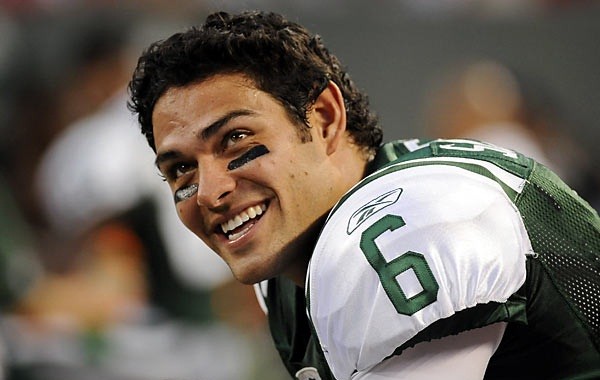 Mark Sanchez is among the most scruitinized players in the NFL. With good reason. He is the league leader in turnovers by a single player over the past few seasons. The Jets have attempted to replace him but the likes of Greg McElroy, Tim Tebow, Mark Brunell, and David Garrard haven't been able to supplant him. That is why the Jets stayed patient and drafted West Virginia's Geno Smith with their second round pick in the 2013 NFL Draft.
Sanchez seems unaffected, and believes he will still be the starter in 2013-2014. Do you agree?
"I'm planning on playing, I'm planning on starting."

"Part of that comes when you're just confident in yourself. If I was insecure about something or . . . can't handle this competition, maybe I wouldn't say much to him. Maybe I'd be a little scared to give him help," said Sanchez. "But I don't feel like that. I just don't. That's not my personality. I'm confident, I'm ready to go, I can do it, I know I can."

http://profootballtalk.nbcsports.com/2013/05/30/mark-sanchez-doesnt-expect-geno-smith-to-beat-him-out/