Former Broncos GM Ted Sundquist Shares Philosophy In New Book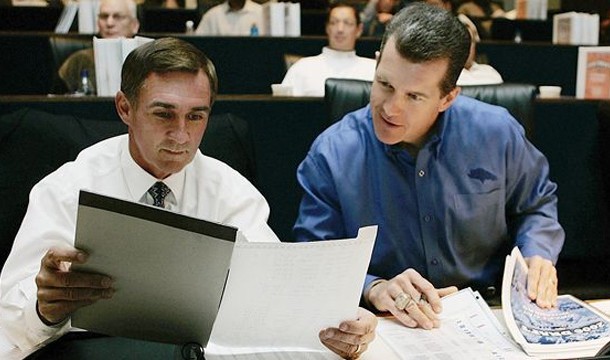 In today's competitive business environment, leaders need to be able to recognize talent, train and develop with key skill sets, and create team synergy to win, whether on the field or in business.
Ted Sundquist is uniquely qualified to look at team dynamics and structure – he's served or managed every kind of high performance team imaginable, from pro football to the Air Force to radio and broadcast.
TAKING YOUR TEAM TO THE TOP: How to Build and Manage Great Teams Like the Pros (May, 2013; HC, $27.00) looks at identifying talent, the various aspects of the team unit, and how to maximize its potential, all while dealing with the obstacles and challenges teams often face. Unlocking these powerful secrets can reshape and inject energy and inspiration into a business.
Drawing on his experience as the General Manager of the NFL's Denver Broncos, an Air Force Intelligence Officer, and a business owner, Sundquist provides managers and leaders of businesses large and small the tools and skills to accurately evaluate new hires from enormous talent pools; how to quickly and effectively implement them into the organization's existing team culture; and create a dedicated mission statement to maximize team success.
Whether it's a football team or a department; whether it's a military unit or a broadcast business – every team requires a specific approach that allows individuals to function at their highest capacity while contributing to the overall success of the group. Sundquist can give you a forward pass to success.
About the Author: Ted Sundquist (Denver, CO) spent sixteen years at The Denver Broncos franchise. He has been a former football player, collegiate coach, Air Force Intelligence Officer, collegiate scout, National Football League Executive and General Manager, current blogger, television personality, radio personality and commentator.
Read more about his career and background at http://tedsundquist38.com.