DJ Hayden Hospitalized With Abdominal Injury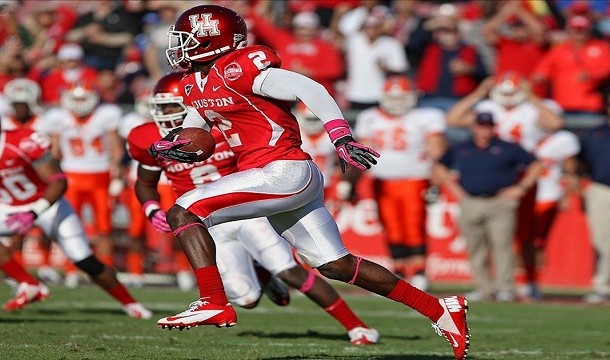 Going into the draft DJ Hayden's draft stock was up and down due to the ongoing concerns about his medical history. Hayden was almost killed in a freak heart-related injury but lived to bounce back and complete private workouts in time for the draft. He was subsequently selected by the Oakland Raiders in round 1 of the 2013 draft despite the medical concerns.
Now, another shoe falls in the story that is DJ Hayden's health:
Raiders HC Dennis Allen said 1st-rd pick DJ Hayden has been hospitalized with an abdominal injury. Disconcerting.

— Adam Schefter (@AdamSchefter) May 28, 2013
Raiders CB DJ Hayden is fully expected to be ready for training camp after abdominal injury, but will miss rest of OTAs.

— Adam Schefter (@AdamSchefter) May 28, 2013
We hope DJ has a speedy recovery!