Rams Serious About Drafting Tavon Austin?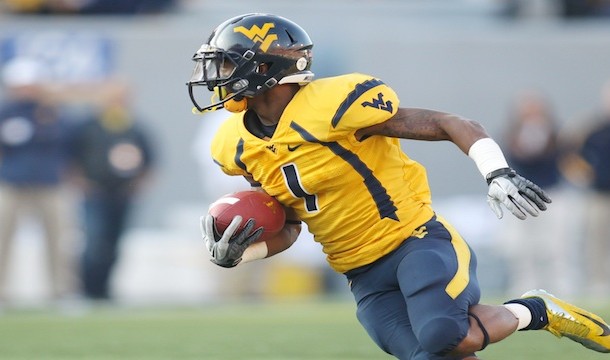 It is no secret that the Rams need a new starting caliber receiver after Danny Amendola took his talents to Foxboro and the New England Patriots.  Brian Quick had 11 receptions and two touchdowns in his rookie year, so the jury is still out on if he's part of the Rams long term plans.  Quick was deactivated for several games which is rare for a rookie receiver especially one selected in the second round.
With that said the Rams are definitely in the market for a receiver.  Could West Virginia's Tavon Austin be the best fit to replace the production of Danny Amendoa?   According to Mel Kiper and other scouts, that's exactly the scenario St. Louis hopes to occur.
The guy's got Az Hakim-like quickness," an unnamed veteran scout told Thomas.  "If you get him the ball on the field anywhere, he can score.  Hand it to him, toss it to him, bubble screen it, throw it deep."Regardless of whether Austin is gone by the time the Rams pick at No. 16, they need to add a receiver who can make an impact.

Source: Pro Football Talk