Jets Trade Revis to Bucs for the #13 Overall Draft Pick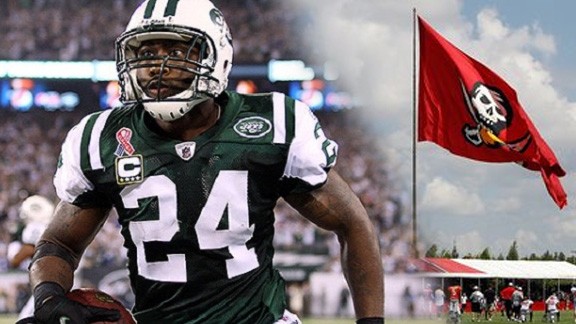 The Bucs have traded with the New York Jets for the services for CB Darrelle Revis. According to ESPN the Jets will get Tampa's first round pick in the 2013 Draft in return for Revis.
The New York Jets have traded star cornerback Darrelle Revis to the Tampa Bay Buccaneers for the 13th overall pick in Thursday night's draft and a conditional selection next year.
Risky move, but benefits both teams immediately. Jets don't have to pay a CB $16+ mil as they rebuild and the Bucs get a CB better than who they could have drafted at #13 overall.