Have Dee Milliner's Five Surgeries Killed His Draft Stock?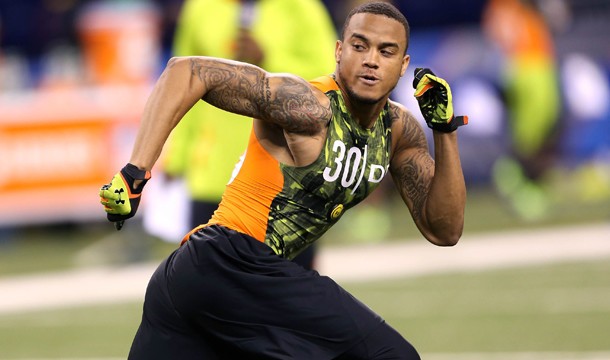 Dee Milliner is considred the most talented corner in this year's NFL Draft class. Coming out of Alabama, he has played among the best and more than proved his worth. Milliner racked up a Nation's-best 20 pass defenses as the Tide rolled on to a National Championship in 2013.
All of this has had Milliner as a top five pick on everyone's board but he is starting to "slide" according to some insiders. Milliner apparently has already had four different surgeries during his short career and is currently rehabbing from another.
One reason there has been so much debate about draft prospect Dee Milliner is that the former Alabama cornerback has undergone five surgeries, some not as major as others, per league sources.

Milliner's surgeries: right knee scope, sports hernia, right tibia stress fracture, and both shoulders.

His most recent shoulder surgery, performed in March, will sideline him during the organized team activities of whichever team drafts him.

Source: ESPN