Atlanta Falcons Sign Brian Banks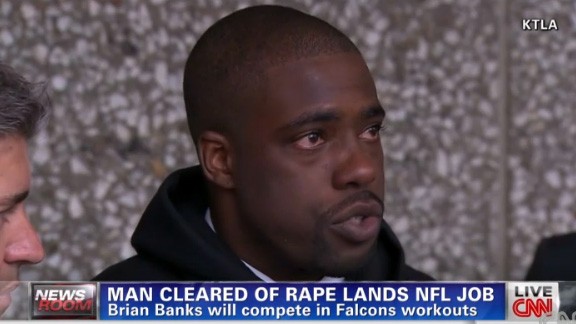 The Falcons have announced that they are signing Brian Banks. For those that remember, Banks was falsely jailed for five years after a classmate gave a false statement to police that he raped her. Banks was later given a new trial and exonerated of all charges.
It's good to see a guy like this get back on his feet. We are rooting for him.
Source: CNN Newsroom