Buffalo Bills Interested in Tyler Bray?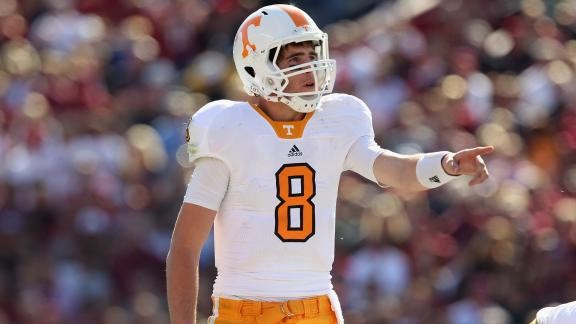 It seems like the Buffalo Bills are working out every QB in the 2013 Draft Class. Buddy Nix has said that he wants a franchise Quarterback, and he is surely making sure his new coaching and scouting staff does their best job in selecting one.
Tyler Bray is a third or fourth round prospect right now after a down year at Tennessee. In that final season Bray accomplished 3612 yards with 32 touchdowns and 12 interceptions before ultimately getting benched at the very end of the year. He showed up at the combine 6'6, 232 pounds so he certainly looks the part of franchise QB…. but can he be trusted with the keys?
Buffalo wants to know.
After privately working out for Bills, Tennesse QB Tyler Bray now is scheduled to visit Buffalo later this week.

— Adam Schefter (@AdamSchefter) April 9, 2013