2013 NFL Mock Draft: DJ Hayden Back From Heart Surgery into the First Round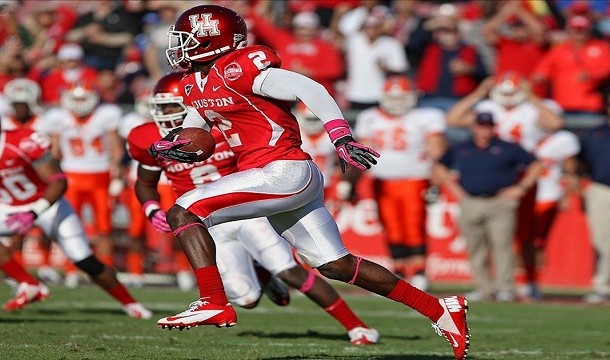 DJ Hayden is a modern medical miracle. After being injured in a freak accident during a University of Houston practice, Hayden was rushed to the ICU where he doctors successfully completed a fully open chest surgery.
Now back at his playing weight (190+) and running a sub 4.4 many scouts (official team scouts) are impressed. There is a lot of talk about Hayden being the first or second corner off the board.
DJ has some field rust but once he gets back in rhythm he should snap back to form. We've already seen that he can run and is in shape. The heart injury was a once in a lifetime freak occurrence. No team should shy away from drafting him if given the chance.