2013 Mock NFL Draft: Schefter Reports Joeckel #1, Fisher #2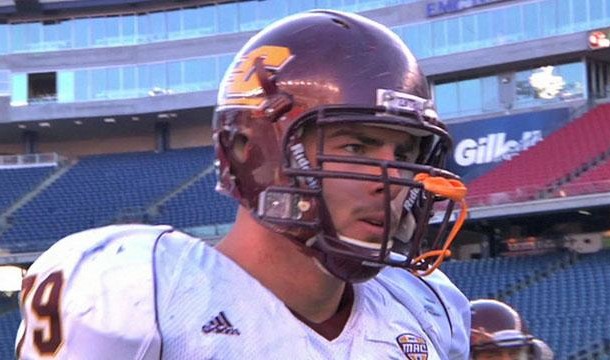 Adam Schefter is a well respected NFL insider. His accuracy rate is a thing of legend, so when he tweets something we take it serious. His latest insider is that Luke Joeckel is the certain #1 pick (no last minute surprise) and that none other than Central Michigan's Eric Fisher is going #2 to the Jacksonville Jaguars.
Feeling is OTs Luke Joeckel and Eric Fisher will be first two players picked Thursday night. Then Oakland's turn…

— Adam Schefter (@AdamSchefter) April 23, 2013
It makes sense because Eugene Monroe is at the end of his contract and the Jags may not have Geno Smith graded much higher than who they can get in round 2 (…EJ MANUEL?)
Also, Schefter dropped this gem:
Two teams so far that have shown some willingness to move up in the draft are Miami and Atlanta.

— Adam Schefter (@AdamSchefter) April 23, 2013
3 days!