Pat White Back? Works Out With 49ers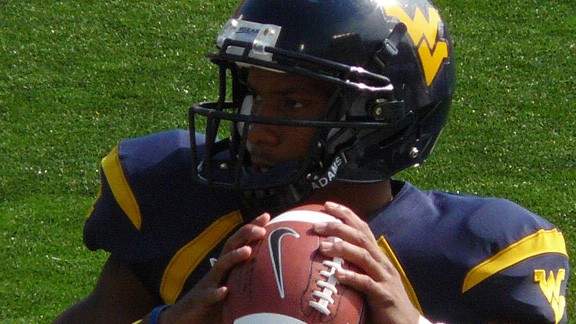 Vince Young isn't the only former NFL quarterback working out at college pro days this Spring. Former West Virginia Mountaineer Pat White also set his skills on display to impress NFL teams.
For those that remember, Pat was one of the most productive college quarterbacks during his time in school. His running ability was displayed in the spread option attack which is now dominating the NFL. Could he be a backup option for Colin Kaepernick and the 49ers?
According to CSNBayArea.com, White is awaiting a call from the 49ers after his workout.
It's not likely he will see significant playing time even if signed because he wasn't able to take the NFL pounding during his very short stay in Miami. But we'll see what develops. Either way the Niners could use a replacement for Alex Smith in the event Kaep himself gets hurt.
The NYDaily news is also reporting that White will workout for the Giants.