Manti Te'o Will Not Attend the Draft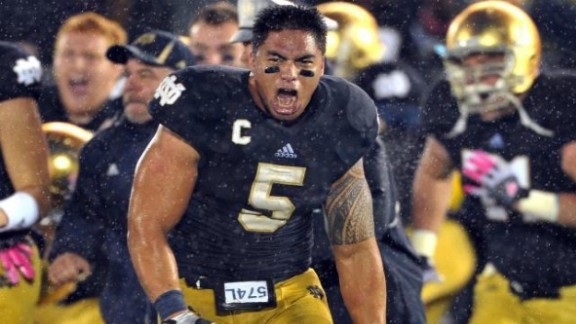 The former Notre Dame linebacker has declined his invitation and will not be in attendance next month when his name is called in Radio City Music Hall.
This is probably the best decision Manti has made in about two or three months. In all seriousness, it is probably best for all involved that the circus is contained to one area. Can you imagine how awkward it would be if Manti is still in the green room in the middle of the second round? Hey, it could happen.
There isn't a big market for middle linebackers with 4.8 speed… or is there?
We'll find out soon.