Jets Former GM Believes Darrelle Revis Worth as Much as Harvin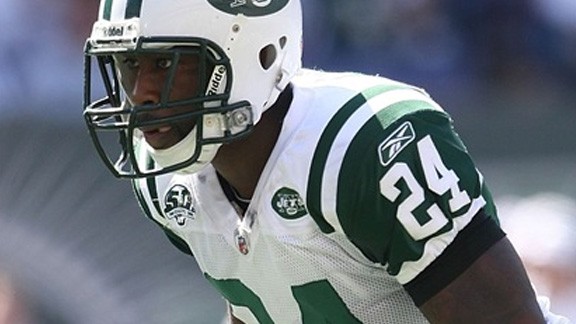 Yesterday the Seattle Seahawks made a power move when they acquired Percy Harvin from the Vikings. While many are applauding the move, I am among those that are skeptical over the value. Three players for Percy Harvin? Including a first rounder? It seemed a little steep to me.
Guess who it didn't seem steep to? Former Jets GM Mike Tannenbaum. He believes his former squad should get the same if not probably more for CB Darrelle Revis:
"You look at the Percy Harvin trade, where it was a one, looks like a three in the future, and a seven this year," Tannenbaum said. "I would think that would be comparable to what Darrelle is. They both have one year to go on their contracts. Obviously, he would have to pass a physical. Assuming that happens, I think that's the relevant market."
Considering this is the guy that traded for Tebow… I don't know if you want to take his words for stone. Yes, Revis is worth some value but three players? I'd offer the Jets two mid round picks, at best.