Buffalo Bills Seriously Looking at Ej Manuel and Geno Smith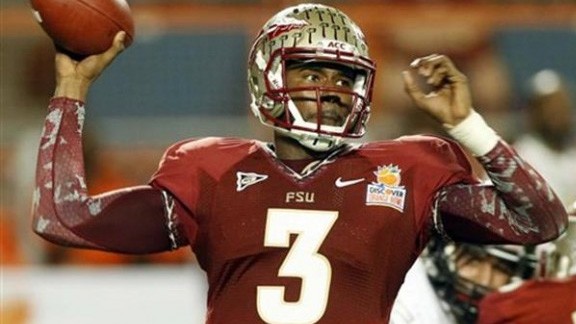 The Buffalo Bills are one of the most transparent teams in the NFL. When Buddy Nix says he wants to do something, 10 out of 10 times that is the direction the team drafts in the first round. Even if they have to overdraft their guy by twenty picks Buffalo gets their guy.
With that said, Buffalo is in the hunt for a franchise Quarterback. With a new coach Doug Marrone bringing a new attitude to the franchise of course you want a new young quarterback to help the team "buy in" to the new guy's philosophy. Of course the best option would be drafting Marrone's college quarterback of the last three years in Ryan Nassib… right?
Well according to all reports, the Bills are serious about Geno Smith and EJ Manuel.
#Bills are scheduled to hold a private workout with Florida State QB E.J. Manuel today

— Buffalo Bills (@buffalobills) March 23, 2013
There is obviously no need to scout Nassib as much as Smith and Manuel so this staff has to make sure they leave no stone unturned. Imagine if Nassib is selected at pick #8 overall over a EJ Manuel or Geno Smith and completely washes out of the league in five years, not that it's likely to happen, but there would be a lot of crow to eat for all involved. Just because you know a guy well doesn't always mean he is the best guy for the job. If EJ Manuel or Geno Smith grade out higher and are available then Buffalo absolutely should make the move.