ESPN Mel Kiper's 2013 NFL Draft Big Board and Predictions
Updated: January 10, 2013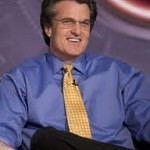 ESPN analyst Mel Kiper came on television today to give his thoughts and predictions on the draft. Kiper went on to say a few crazy things, as he always does.
First thing he said is that we are "still talking 2nd round for qbs." ESPN then rolled a clip of new Chiefs Coach Andy Reid saying something to the effect of "we get in trouble when we draft by position."
That then prompted Kiper to say that the likely situation is Texas A&M offensive tackle Luke Joeckel to the Chiefs at #1, with his teammate defensive end Damontre Moore in play as well. Of course leave it up to Kiper to start randomly vaulting a prospect all the way to the top of the board (Moore). I like the guy, but I don't think I've seen anyone else talking about him at #1.
That wasn't the end of Kiper's wild predictions. He also claimed that:
Ravens trade up if Teo there at 8-15
Eddie Lacy compares to Jamal Lewis (how?)
For anyone wondering here is Mel Kipers Updated Big Board for 2013:
Jarvis Jones
Damontre Moore
Luke Joeckel
Star Lotulelei
Chance Warmack
Manti Te'o
Alec Olgetree
Barkevious Mingo
Bjoern Werner
Dee Milliner
Never forget this is the same guy that compared Jamarcus Russell to John Elway: