Terrell Owens Tweets He is Willing to Sign With the Jets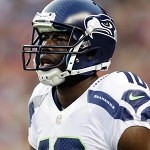 Nothing is going right for the Jets right now. Santonio Holmes, Darrelle Revis, and now Nick Mangold are all hurt. The offense has little to nothing to speak of, and they need a receiver. Clyde Gates and Jeremy Kerley aren't putting fear in any defense's hearts.
Should they bring in Terrell Owens? TO would say yes, of course. He tweeted he is ready for that call:
Hey JETS!!! I'm available! I'm ready, willing & able! Call my agent @jordanwoy & let's make it happen.

— Terrell Owens (@terrellowens) October 9, 2012
……GET YOUR POPCORN. READY.