Spotlight: Baseball's Hottest Wives Competition
Updated: October 12, 2012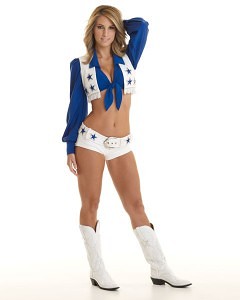 It is not often I get to write about something so cool, but my friends over at Fantasy Baseball Dugout are having their 5th annual Hottest Baseball Wives competition and I had to let you all know about it.
This competition happens every year and this is the 5th installment. Last year Brian Roberts' wife, Diana Roberts, took it away. Who will take the title this year? Well gentlemen that is all for you to decide. At this time it appears that Brooke Sorenson is in the lead.
I know what is the next question, who would ya boy vote for? Now consider that I have very specific taste in what I like in women. I've even had friends warn me on my specific tastes but hey we all like what we like. That is why Baskin Robins has the 32 flavors right?
My ideal woman would have the look of a Rashida Jones. Yes that is hard to find, especially considering we are talking about a limited pool of baseball wives to judge from. So without further adieu I'll give you my personal top 3 from the field:
1. Heidi DeRosa
2. Diana Roberts
3. Ann Lux
That is my personal list of favorites but all of the ladies keep up pretty well. Check out the full list and all of the photos below:
http://www.fantasybaseballdugout.com/hot-wives-baseball/baseball-hot-wives-2012-vote/