ESPN Says Collin Klein Will Be Your Heisman Winner
Updated: September 27, 2012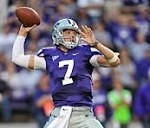 I do not remember if it was Todd McShay or Mel Kiper who exactly suggested this, but I do remember my reaction…
…waaaaait…. what?
Both men came to an agreement that Collin Klein is in the lead for this year's Heisman trophy after Kansas State's win over Oklahoma. I understand that Matt Barkley has played his way out of being the favorite but Collin Klein? After one signature win?
Let's look at some stats. Which is closest towards winning the Heisman?
QB1 56-80, 758 yards, 5 touchdowns.
QB2 96-118 1072 yards, 12 touchdowns.
QB1's team is 4-0.
QB2's team is 3-0.
QB1 is Collin Klein.
QB2 is this guy: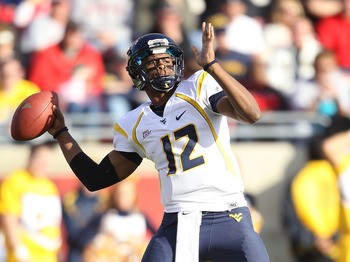 But hey ESPN, we aint judging though… you ain't on trial..