Terrell Owens Cut By Seattle: Our Take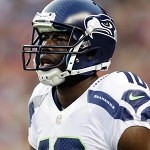 Just in case you have been living under a rock, the Seattle Seahawks decided to release T.O. this weekend. This ends Terrell Owens' comeback before it ever really began. To his credit, T.O. could still get past coverage he just couldn't make the catches that a receiver of his stature is supposed to make.
I'm no longer a Seahawk. I THANK the organization 4 the opportunity, I'm truly blessed beyond belief. My FAITH is intact & will NOT waiver.
I think that if a number two or three receiver on a contender gets hurt, then Owens phone will ring. I wouldn't expect to see him until week 10 at the earliest. It is going to be a long season for T.O.