Brian Orakpo's Brother Transfers to Baylor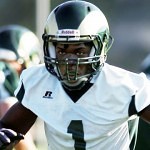 Two things here.
1. Who knew Brian Orakpo had a brother that played for Colorado State?
2. How is Baylor getting all these recruits to transfer to their program?
Mike Orakpo is the latest college player to take his talents to Waco. He says that being close to home ultimately was the reason he decided to make the jump:
"Baylor is a nice, academic university and a good positive is that it's in Texas and about 2 1/2 hours away from my home," said the Houston native. "I had the opportunity to grow up in the Big 12 and learn all about it and it's really an honor to be able to play at Baylor University."
Considering that Orakpo was just suspended for fighting in April I think being closer to his family will be good for him. People tend to under estimate what having a nationally televised winning season and electric Heisman season like Robert Griffin III's does for a program. Baylor is reaping the rewards with all of these transfers and will continue to do so for a a few years down the line.