Miss Irrelevant Wants a Date with Mr. Irrelevant Chandler Harnish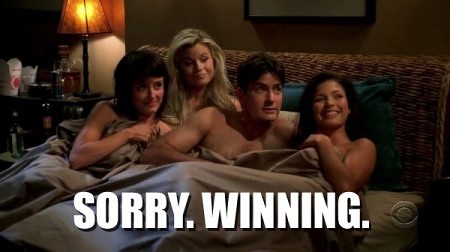 Chandler Harnish is #winning right now.
Sure, he did not go #1 overall like the guy he will be backing up in the near future, Andrew Luck, but he was the last pick in the NFL draft.  For those of you that don't know, the last pick in the NFL draft is a very good position to be in.  Not only is there a parade thrown in your honor (I'm serious) you are also given a FREE beach front vacation in Orange County CA complete with Disney tickets.  I'm so serious.
So not only does Chandler get all that… but this young lady, an actress calling herself "Mrs. Irrelevant" wants to have a date with him:
Chandler's reaction to all of this