Lions DT Nick Fairley Arrested. Again. Character Concerns?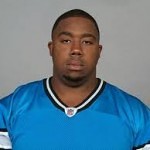 Usually, going into the NFL Draft character concerns of collegiate players are always over exaggerated. I tend to take things with a grain of salt especially if the player in question has no criminal record going into the NFL. That was the exact case for one Mr. Nick Fairley.
Here is what went down:
On May 27th, 2012, Fairley was arrested by Alabama State Troopers for driving under the influence and attempting to elude police. He was also ticketed for reckless driving, having an open container of alcohol in the vehicle and no proof of insurance
This is the second time Fairley has been in trouble as a pro and he's only played one season in the NFL. Sometimes it takes getting in a lot of legal trouble and having your money taken from you for you to get that you can't do whatever you want without consequence. Hopefully he gets it sooner rather than later and this is the last we hear of Nick Fairley arrested.