Nas to Record Music for the NFL Draft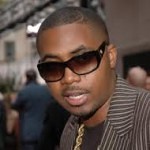 Nas is one of my favorite emcees of all time.  From way back in the day when I first heard Stillmatic, to when I went back and got It Was Written, I Am, and Street's Disciple I have remained a fan.
I felt his last solo effort, the 'Untitled' Album was also a very solid work.  The song Hero is still one of my favorites.
With that said it was tough to see Nas hit that slump after the Untitled album but he may be back.  With appearances on pretty much every Young Money release this year (I know, I know) and now doing the soundtrack for the NFL Draft, it looks like Esco might be back:
Nas, hip-hop's most influential MC, and popular Texas guitar virtuoso Gary Clark, Jr. are collaborating on the music for ESPN's three-day presentation of the 2012 NFL Draft from Radio City Music Hall in New York, April 26-28.

A pair of new Nas songs – Train and The Don, from his upcoming Def Jam Recordings album – and Clark's hit song Bright Lights from the Warner Bros. label will be used coming in and out of commercial breaks and in highlight packages of this year's NFL Draft prospects. Nas will also add a few lyrics of his own to Bright Lights that embody the vibe of the athlete and rising to the top, in this case, realizing the dream of playing professional football.
H/T: Blacksportsonline