A Giant Win: What We Learned In Super Bowl XLVI
Updated: February 6, 2012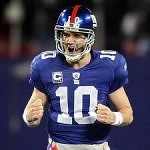 Eli Manning and the New York Giants did the unexpected again last night, and defeated the New England Patriots for their second Super Bowl title in four years. Eli Manning notched his second big game MVP Award and AGAIN made a play that we will be watching for years to come. The clutch 38 yard throw to Mario Manningham was something truly for the ages. I totally expected the Giants to win so I'm not shocked they won, just shocked how they did it.
Anyways, what did we learn in context of the NFL going forward? I believe a few things.
1. You Need an Elite Quarterback to Win In This League. Period.
None of this spread QB, running QB garbage. You need an ELITE passing quarterback to win. Period. Why? Every clutch play made of this entire postseason was made by a quarterback PASSING the ball. The 38 yard throw from Eli to Mario Manningham was something of beauty, and only a handful of QBs in this league could have completed it.
Look at who's passing the Lombardi around- Roethlisberger, Rodgers, Brees, Brady, Manning… do you see a pattern yet?
2. You Don't Need a Running Game. You Just Need to Run When It Counts.
The Packers of last year and the Giants of this year were both dead last in the NFL in rushing yards per game. And guess what? They both found a decent enough rushing game in December to get it done. So don't fall in love with teams with 1500 yard runners… its totally a moot point if you don't have a QB to make that clutch 20+ yard throw.
3. Pressure!
You've got to get defensive pressure, and do it consistently. The Giants have one of the best defensive ends in the game in Jason Pierre-Paul along with Justin Tuck and Mathias Kiwanuka on that defensive line. The ability to make an elite QB a second or two off a timed throw can make all the difference in a big game. And it did.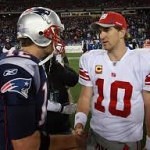 4. Coaching.
Finally, look at the decision for the Giants to keep Tom Coughlin. He was supposed to get fired early in the 2008 season if the media had their way and all he's done since is win TWO Super Bowls. Between Belichick, Omar Epps… my bad Mike Tomlin, and Coughlin himself none of these revolving door coaches are consistently winning chips. It's the coaches that stay with an organization for many years and build on a winning culture year after year.