Review: Srixon International Navigation
Updated: January 17, 2012
Disclaimer: The following is a sponsored blog post.  All opinions are 100% of MDHQ staff.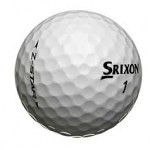 Featuring three of the most famous golf players Vijay Singh, Graeme McDowell and Karrie Webb, as you open their site, SRIXON INTERNATION NAVIGATION had shown its availability in golf gadgets and garments. From different places running through different languages.  SRIXON INTERNATIONAL NAVIGATION page is really a complete tour through golf sport. From the profile and support of some of the famous golf players and the variety availability of guaranteed golf gadgets and garments are perfectly found on its site. All you have to do is to go on and follow with their webpage and in just a click you will surely find whatever you need on golf gaming.
And not just that, SRIXON INTERNATIONAL NAVIGATION site features premium golf balls, golf clubs, accessories, ball selector, a tour, a srixontv, a blog and a one stop shop. On their srixontv corner, you are to find some videos that will certainly show how high the qualities of their golf balls are. Other videos that are being shown are golf tips; tributes and golf fitness that will surely help you to tour around in the world of golf. These kinds of videos are very helpful for you to convince to where to find and to where to purchase guaranteed golf stuff.