Mel Kiper's 2012 NFL Mock Draft
Updated: January 18, 2012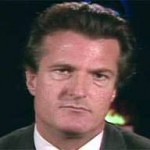 ESPN debuted Mel's latest mock today on NFL32. Of course you'll have to pay for insider access or use Google-fu to find the rest.
Here are the selections that were on television (my comments below):
Colts- Andrew Luck
No brainer. Can't wait to see what they do with Peyton's $28 mil contract…

Rams-

Justin Blackmon
I can see this.  Could also see RGIII here too, to a different team.
Vikings- Matt Kalil
Christain Ponder and I approve this.

Browns-

Robert Griffin III
I could see this.
Bucs- Trent Richardson
I don't approve of taking any RB with a pick this high. Claiborne would be a great pickup instead.

Redskins-

Morris Claiborne
No way.  You have to trade up and leave this draft with RGIII if you are the Skins.
Jaguars- Quentin Coples
Ever since they passed on Tebow for Alualu, I think they have been committed to building one of the league's best front 4's, so why stop now?

Panthers-

Dre Kirkpatrick
Nice pick.
Dolphins- Riley Rieff
Great pick.  Reiff + Long is going to open a lot of room for Reggie Bush and Daniel Thomas.
Bills- Courtney Upshaw
Bills will pick the best pass rusher available. Agree with the pick.