4 Tickets to the BCS Championship Game to be Raffled Off
Updated: December 14, 2011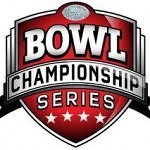 NEW ORLEANS (December 6, 2011) – Former NFL fullback and current NFL Network analyst Heath Evans is offering an incredible opportunity for college football fans.
Beginning today, the Heath Evans Foundation is raffling a fantastic package for football fans featuring four premium tickets to the sold-out BCS Championship Game between LSU and Alabama in New Orleans on Monday, January 9, 2012.
Raffle tickets are only $2 each and a minimum purchase of 5 tickets is required.
For more information about the raffle and purchasing tickets, please visit www.HeathEvans.org. Sales end at noon EST Tuesday, January 3, 2012 and the drawing for the winning ticket will be held shortly thereafter.
The package includes up to $3,500 for travel expenses (not including airfare), two rooms for two nights at a local hotel and dinner at one of Chef John Besh's renowned restaurants. The package is valued at more than $10,000.
Proceeds from the raffle will benefit the not-for-profit 501(c)(3) Heath Evans Foundation, which is dedicated to fostering hope and healing in the lives of children and families affected by childhood sexual abuse.
"This is a great opportunity for college football fans to see the best game of the season and to help victims of childhood sexual abuse, which has been brought to the forefront in light of the scandals at Penn State and Syracuse," said Evans, a fullback who played 10 years in the NFL, including the last two with the New Orleans Saints. "This is a win-win for the fans, the Heath Evans Foundation and the victims we help."
Evans said the money will help his foundation provide a variety of programs, treatments and services to victims with great need and scarce resources, including New Orleans, LA and Palm Beach County in Florida, where he grew up and attended high school before going to play at Auburn.
"The Foundation is very involved in the West Palm Beach area and the Greater New Orleans community," said Evans. "There is a great need in both places and we will do our best to help as many people as we can."
Evans is personally committed to the Foundation because his wife, Beth Ann, was sexually abused as a third-grader.
"We bring hope and healing to victims of childhood sexual abuse," said Evans. "This is personal for Beth Ann and me and something that we are totally committed to. We want to break the cycle of abuse through healing the psychological, physical and spiritual wounds.
"Being in the NFL gave me a platform," added Evans. "When people hear about it and learn more about it, hopefully they become motivated to help sexually abused children and their families. This is an emotional cancer that can affect victims their entire lives if they don't receive help."
For information about the Heath Evans Foundation, visit the website at www.HeathEvans.org.