2012 NFL Mock Draft: Where Will Robert Griffin III Go?
Updated: December 14, 2011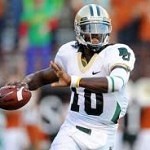 Ever since Baylor QB Robert Griffin III did the impossible and won the Heisman Trophy many people have been speculating on his draft status.  For one there is the issue will he even declare?  RGIII has been very quiet about his future plans.  In every interview he's shifted focus off his decision and onto his team.
By graduating from Baylor in three years Griffin has already completed his academic duties at the University.  He has hopes of starting on a graduate degree next year.  From the outside looking in it seems as if he has no choice.  Griffin's stock will never be higher than it is right now and there is nothing left to accomplish.
He must enter the draft now or risk forfeiting millions.
Staying in school only pits him against the SEC's Tyler Bray, Aaron Murray, and Tyler Wilson in the 2013 draft.
So where will he go?  There are a host of teams that could use RGIII but if I had to guess now I'd say the top candidates are all picking in the top 15 picks.  The Washington Redskins, and Miami Dolphins are prime candidates.  Don't rule out a shocker pick such as the St. Louis Rams or Cleveland Browns as well.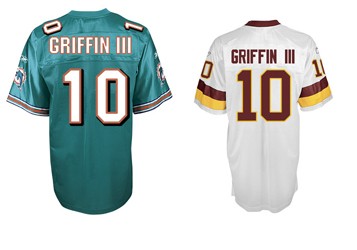 Right now it's looking like Griffin will end up being selected around the 6-8 spot by the Washington Redskins.  Things can always change and Mike Shanahan can always out-guess himself, but for now the nation's capital should get ready for the MOST INTERESTING QUARTERBACK IN THE WORLD….