2012 NFL Mock Draft: San Diego Chargers
Updated: December 10, 2011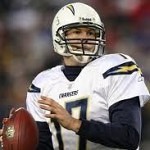 SAN DIEGO… SUPER CHARGERS!
It wasn't that long ago where every analyst at the worldwide sports leader was chanting the praises of the Chargers and hailing them as the next super power in the AFC. Philip Rivers was on a roll, Darren Sproles was killing defenses, and the defensive pass rush was "LIGHTS OUT." But because of a few misguided personnel moves, a couple of bust draft picks, and the regression/alleged injury of Philip Rivers the Chargers are already out of the playoff race and are looking up at the TeBroncos in the AFC West.
Quite simply the idea to let go of Darren Sproles was a bad idea. Ryan Matthews was a great draft pick, when he plays but defensively there is a lot to be desired. Bob Sanders already got injured and retired, Larry English is STILL in witness protection, and there is no answer for the hole Shawne Merriman left when he took his talents to Buffalo.
So how will the Chargers correct things in the 2012 NFL Draft? Bolts17 has put together the following mock with his ideas for what the Chargers should do in the draft. Let us know what you think Chargers fans!
Mock below:
1

Chargers

ILB from Alabama

The chargers really need someone that can rush the QB. Larry English is a major bust he has done nothing to warrant his 1st round pick. Courtney Upshaw can rush the Quarterback he can play DE and he can drop out in coverage.

2

Chargers

OT from Ohio State

Mike Adams is a solid Offensive Lineman. The chargers have two pro bowl Offensive Lineman and they both might retire.

3

Chargers

WR from Wisconsin

Nick toon is very underrated Phillip Rivers will elevate his game.

4

Chargers

TE from Clemson

Antonio Gates is a Hall of Fame player but he is old and he has foot problems. So picking the best TE in the draft to learn under a Hall of Famer is smart.

5

Chargers

QB from San Diego State

Phillip Rivers is a top 5 Quarter Back in the NFL however he is 29 which means he will probably have 3-4 good years left in him and Ryan Lindley is a local guy so the fans will like him.

6

Chargers

OLB from Texas

The pick is for Depth at the Line Backer position.

7

Chargers

OG from Pittsburgh

This pick is also for depth and developing raw talent.