Kyle Orton Released By Broncos, Claimed By Chiefs
Updated: November 23, 2011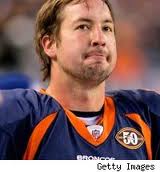 The Denver Broncos have departed with former starting quarterback, Kyle Orton, waiving him on Tuesday after John Elway publicly said he does not have a Quarterback.  Between what is left (Brady Quinn, Tim Tebow) he is exactly right.
Rumors were that Kyle Orton was looking to go back to the Chicago Bears who need a veteran to fill in for an injured Jay Cutler.  That plan has been thwarted by the Kansas City Chiefs.  Orton was claimed and is likely the Chiefs' new starting Quarterback.
Chiefs awarded Kyle Orton on waivers. As per league source, two other teams made claims: Cowboys and Bears.
For the Broncos going forward it goes without question that Tim Tebow will be traded this offseason to the highest bidder.  Elway has his eye on another QB but it is unclear who.  Matt Barkley?  Robert Griffin III? Andrew Luck?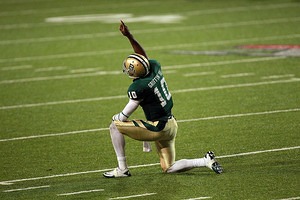 We'll find out soon on another episode of…
As the Broncos Turn…