NY Jets Want to Sign Aaron Maybin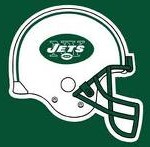 I do not believe what I just typed. But it is true. The #11 overall draft bust out of Penn State, who JUST got released by the Bills yesterday already has a suitor in tow after clearing waivers. Rumor is that a few other teams like him as well. I don't know how these guys can be so bad at their jobs but paid so well sometimes.
Aaron Maybin is a guy who obviously has the weight room dedication you want in an athlete. He isn't going to eat himself out the league. But you have to wonder why it never clicked. Why couldn't he crack one of the worst defensive lineups in the league?

PFT has the details on the Jets offering Mr. Mayhem a contract:
Manish Mehta of the New York Daily News reports that the Jets have offered Maybin, who cleared waivers earlier today, a one-year deal. Per Mehta, five or six other teams have made a similar offer.