MDHQ College Football Preview- Coming in August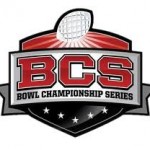 It seems we're getting closer to the NFLPA and NFL owners coming to terms on a CBA.
Hallelujah.
But there is one pigskin that is guaranteed to fly in the fall:
College football will be played, and Mock Draft HQ will be previewing all 119 teams in detail starting in August.
So, be sure to follow Mock Draft HQ on Twitter to learn when your favorite team or conference gets covered!
Looking for a preview in ten words or less?
Expect a Sooner vs Va Tech National Championship.
See you in August!