Would Jim Tressel be a good fit in the NFL?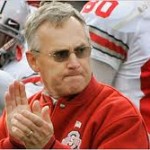 The dust has settled on Jim Tressel's resignation as the head coach of Ohio State. There is no doubt he is a great football mind who will by this time next year have a job in another big-time college city.
But what if an NFL team gives him a call? Should he take the plunge?
I'll put it simply: Absolutely not.
He's obviously proven he is a successful coach in the college rankings, but success at that level doesn't guarantee a great NFL career. Nick Saban and Bobby Petrino are two obvious examples of successful college coaches who couldn't handle the rigors of the NFL.
Tressel produced NFL-worthy talent, but if you look at the 14 First Round draft picks that he produced in his ten-year tenure, the list of names isn't very impressive. Jets Center Nick Mangold is by far the best NFL talent Tressel coached. Saints Defensive End Will Smith is probably the second best, and Santonio Holmes rounds out the top three.
But take a look at the top ten picks Tressel produced: AJ Hawk, Donte Whitner, Ted Ginn, and Vernon Gholston. At best they are role players on their teams, and not difference makers worthy of a top-ten pick.
An NFL head coaching gig is very enticing, but if I'm Jim Tressel I take a year off, and take a look at open positions at colleges. I'm thinking he's already got his eyes on a certain job in Athens, Georgia- if Bulldogs head coach Mark Richt doesn't produce this year, expect the Sweater Vest return to the SEC in Bulldog Red for the fall of 2012.