Exclusive: Transcript of NFL Owner's Secret Meeting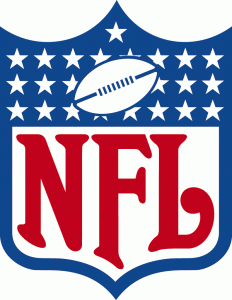 Through unnamed sources MDHQ has acquired the transcript of the NFL owner's top secret meeting. The meeting took place in Chicago where Roger Godell, DeMaurice Smith, Judge Arthur Boylan, Jerry Jones, Jerry Richardson, Robert Kraft, and Art Rooney discussed settling the lawsuit between the trade organization formerly known as the NFLPA and the owners.
Below is a complete transcript of what happened:
Judge Boylan: Thank you gentlemen for meeting with me today. Today we are going to discuss-
Jerry Jones: We are going to discuss why no dang football is gettin' played in my there stadium!!!
Judge: Calm down Mr. Jones..
DeMaurice Smith: THIS IS WHAT I'M TALKING ABOUT! You built a BILLION DOLLAR STADIUM, AND YOU'RE CLAIMING YOU'RE LOSING MONEY?!!!!!
Jerry Richardson: Did you see Jimmy Clausen? I LOST MILLIONS!
Robert Kraft: *smirking* no one told you to draft him. How's those Quarterbacks working out?
Richardson: I didn't come here to be belittled! Screw you Robert, your three rings, your QB and, his pony tail! I heard a few little rumors *sniff* about some of your draft picks!
Judge: Gentlemen, gentlemen! We are here to discuss settling the labor agreement.
Jones: Exactly. Now I think we should add 16 games on the schedule.
Richardson: 16 MORE GAMES? HAVE YOU SEEN JIMMY CLAUSEN?
Kraft: Didn't you draft that young guy? The big guy? The entertainer..
DeMaurice: Cam Newton! My boy.
Richardson: I drafted Cam Newton? I could have sworn I wrote Nick Fairley's name on that damned card.
DeMaurice: You drafted Cam Newton.
Richardson *face palm*
Kraft *bursts out laughing*
Richardson: SCREW YOU BOB!
Jones: *pushing a pre written contract on the table* So 32 regular season games, we all agree to this right?
DeMaurice: And exactly how we are splitting revenue?!
Jones: All n' half.
Judge: All in half?
DeMaurice: What is all in half?
Jones: Give me all the money, and I'll half to think about what I'ma give you.
DeMaurice: HELL NO!
Kraft: I actually like this. I agree!
Judge: Mr. Rooney you've been awfully silent.
Art Rooney: I think we can do 32 games. I wouldn't mind playing Cincinnati and Cleveland 6 times a year.
Richardson: SEE THIS IS THE B.S. I'M TALKING ABOUT!
Kraft: Don't get mad you can't compete Jerry. Just draft another QB next year, it will be alright.
Richardson: I'VE HAD IT! *storms out*
DeMaurice: 32 games my ass. I'm outta here too. *storms out*
Judge: Well gentlemen, it looks like we'll have to table these discussions for another time….
Disclaimer: This is a satirical piece of fiction! Any reproduction or use of this article must include a link back to http://www.mockdrafthq.com!