Live Draft Blog: Jake Locker #8 Overall?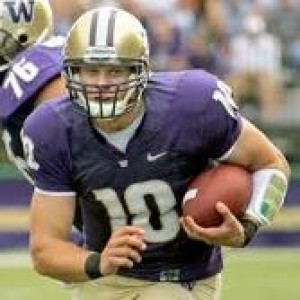 I told you teams were shying away from Blaine Gabbert.  He came out of nowhere, and teams were not fooled into thinking he was a franchise guy.
Locker is the heir apparent for Vince Young.  Good luck Titans fans.  Your QB barely completed 50% of his passes as a collegiate… Tebow numbers.  And no that isn't good.