Live Draft Blog: Danny Watkins to Eagles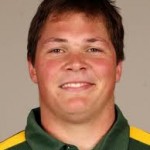 Keeping Vick healthy is more important than the corner back position.  That speaks volumes on the future of Kevin Kobb.  He will be wearing a different uniform.
It is not often that a guy doesn't play high school football and ends up as a first round pick in the NFL.  This is a Philly type of guy.  Self made, and a fire fighter.  Congrats to Mr. Watkins.
Anyone else noticing that Baylor is churning out a lof of talent as of late?