32 in 32: Who Will the Steelers Pick?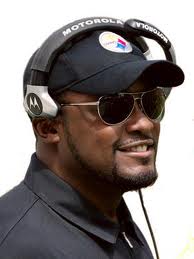 You thought I wasn't going to finish the series didn't you? In the words of Cam Newton, "I hear ya talkin." I really should have made a separate category for these, but instead I'll do a BIG wrap up post here in a few minutes where you can read all 32 entries.
Now the Steelers were my preseason Super Bowl pick, and up until a minute was left in the Super Bowl they stood to prove my genius right. Big Ben overcame his personal issues and lead his team through another domination of the AFC, and sent the Ravens home in yet ANOTHER playoff game. The Jets couldn't wait to get to Pittsburgh the next week, where Ben did what he does best and beat the men in green to get to another Super Bowl.
As the Steelers reload for another run, where will they look to make the team better? There are a lot of options but here are the 3 most likely selections.
1. Mike Pouncey G Florida
Mike Pouncey has expressed an interest in playing alongside brother Maurkice again and the Steelers are not deaf.  If by some stroke of luck Mike is available they will select him without a doubt, solidify their line, and look to dominate opponents with a revived running game.
2. Brandon Harris CB Miami
The Steelers need a CB, this is no secret.  There needs to be a youth infusion into the defensive backfield and Harris is the highest rated CB at the 31 spot.  Jimmy Smith will be a Eagle or Raven.
3. Ras-I Dowling CB UVA
Usually I would put Texas CB Aaron Williams here, but Ras-I just plays like a Steeler type of back.  He is very physical and that is the type of CB the Steelers covet.  Williams is more of a cover man, but I think Ras-I would be a better fit.  It really is a question of talent vs. scheme here.