Vikings Interested in the Icon: Schedule Workout with Cam Newton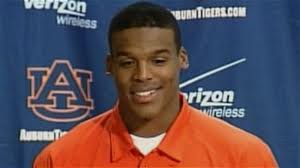 The Vikings have scheduled a private workout with Cam Newton, according to NFL.com.  The Panthers, Bills, and Redskins are reportedly scheduling a private look at Newton as well.  All of these teams could use an ICON and an entertainer on their roster.
What's more interesting about the NFL.com story is that the Broncos have stayed behind Kyle Orton as their started when inquired by the Vikings on his availability.  Maybe we will see Tim Tebow be moved there? Not likely, but it is a thought to think about.