Patrick Peterson's Wonderlic Score: 9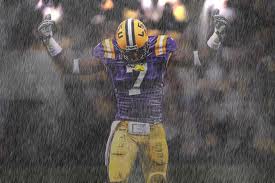 This is not good for the man that NFL.com's leading reporters project to be the #1 overall pick to the Carolina Panthers.  As I have strongly said before, CBs shouldn't be picked in the top 5 simply because the teams picking that high up usually have far bigger issues than cornerbacks.  But anyways, Patrick Peterson really hurt himself with that single digit wonderlic score.
According to the creator of the Wonderlic test, a score of below 10 may be a sign of "literacy problems."  Now there have been several players who have done well in the league with low scores on this test including Vince Young and Frank Gore so we should not be so quick to throw the book (pun intended) at Mr. Peterson.
In related news, Prince Amukamara got 35 out of the 50 selections correct.