Not Down With The Strike: Adrian Clayborn to Attend NFL Draft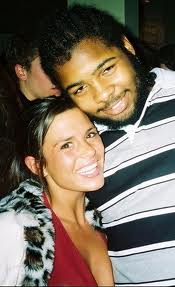 I've already written a post on why I think Cam Newton will ignore the 'certified players union' demands to ignore the NFL Draft.  He is the icon, the entertainer, he must be there in radio city.  But I did not expect him to be upstaged by anyone, a defensive lineman to boot.
Adrian Clayborn announced on Twitter that he will in fact accept his invitation and attend the 2011 NFL Draft.  Do I think this is a good decision? Yes.  These guys have busted their tails since grade school to get a chance to walk that stage and no one should take it from them.  If you want to sake the commissioner's hand then by all means do it.
Now that Clayborn has broken the ice, expect to see more and more prospects announce that they are going to attend the draft.  It should be a great event especially if we get THE ICON AND ENTERTAINER….