32 in 32: Who Will the Tampa Bay Bucs Pick?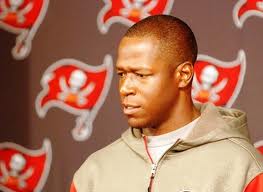 The Tampa Bay Buccaneers are a team that finally cashed in on their youth and potential, making the next step towards being an elite team in the NFL.  Coach Raheem Morris made a very controversial move last offseason, releasing several veterans all at once.  Ronde Barber remains the team's leader and the last link to their Super Bowl team.
In the 2010 NFL Draft the Buccaneers picked Oklahoma defensive trackle Gerald McCoy.  McCoy had a very pedestrian first season only amassing three sacks.  He is projected to do better in 2011, which he must for this team to take the next step.  The team's best draft pick far and away was WR Mike Williams from Syracuse who for my money was the 2nd place offensive rookie of the year behind Sam Bradford.  Williams ended up with 65 receptions, for 964 yards and 11 touchdowns.
In 2011 Josh Freeman, Mike Williams, LeGarrette Blount and the rest of this young bunch will take the next step towards knocking on the door of the NFC Elite.  But who will be joining them? Who should the Bucs draft? Here are the top 3 options:
1. Ryan Kerrigan DE Purdue
It is a long shot that he is available here, but if he is Raheem needs to bring Ryan Kerrigan into the fold.  First round pick Gerald McCoy needs a "running buddy" on the line to take some pressure off him.  Kerrigan can be that guy and in a worst case scenario could be tried at OLB.
2. Gabe Carimi OT Wisconsin
The Buccaneers could definitely use a right tackle and that is where Carimi would come in and play for them.  With as good as Josh Freeman was last year imagine how much better he would be with a young talent like Carimi sealing the edge for him?
3. Adrian Clayborn DE Iowa
With the off the field taxi driver incident still haunting his character, Adrian Clayborn could easily fall to Tampa at this spot in the draft.  The Bucs have shown they are not afraid at all to select a super talented player with issues in his past (Mike Williams), and Raheem Morris is the type of coach that guys seem to want to play well and stay out of trouble for.  Adding Clayborn in the mix with Brian Price and Gerald McCoy gives them a bigger line than if they drafted Ryan Kerrigan and could be the best possible selection for them in the first round.
Also, do not count out any scenario where the Bucs grab a corner back or safety in round one.  Ronde Barber cannot play forever, and there are rumors circling about the future of Tanard Jackson in Tampa.  If the Bucs are going to replace either one of those guys Aaron Williams and Rahim Moore are names to look for.