32 in 32: Who Should the Dolphins Draft?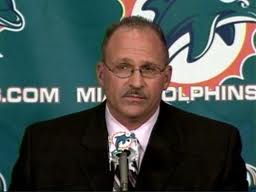 The Miami Dolphins are a very interesting team.  For years the Dolphins have seemingly been a team on the verge of becoming a power team in the NFL, but for one reason or another the moves that they have made to try to get over the hump have backfired.
On offense the Ronnie Brown and Ricky Williams combo has carried the team for years, but both players could very well be gone this off season.  Wide receiver has been an issue for a while since drafting and trading Tedd Ginn, and the acquisiton of Brandon Marshall has not worked out.  Chad Henne and Chad Pennington have both failed to make the best of Marshall's unique skill set.
In another bizarre move, head coach Tony Sporano was almost replaced, then given an extension when the team could not bring in a better coach.  The Dolphins have a nice young defense with pieces Jared Odrick, Sean Smith, and Vontae Davis but where will they go in the NFL Draft?
1. Mark Ingram RB Alabama
The Heisman winner could be the highest rated runner on the board, and the Dolphins may elect his services here.  With no Ronnie Brown or Ricky Williams there will be a glaring hole on offense needed to be filled.
2. Mikel Leshoure RB Illinois
Mikel Leshoure is a great prospect and for my money looks like a better pro prospect than Ingram.  At 6'1, 230 he has the size to be the lead back in the pros and he averaged a whopping 6.0 yards per carry. 6.0 YPC is nothing to sneeze at, especially in the Big Ten.
3. Cam Newton QB Auburn
Other than running back the biggest issue for the Dolphins is Quarterback.  Chad Pennington and Chad Henne are not the answer.  The Dolphins may elect to wait until a later round to draft a passer to press Henne for the starting position down the line, but if they are looking at Cam Newton on the board I see no scenario where they say no. The Wildcat offense is already installed, and leaving Cam on the field in that package gives them a whole new flexibility with it.  This is an offense that will be in need of a quarterback, a star, and an ICON next year.  There is only one (self proclaimed) ICON in this draft and his name is Cam Newton.