Broncos Re-sign Champ Bailey
Updated: February 23, 2011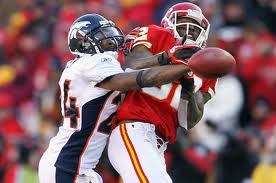 That scream you just heard was me shouting in glee and pure joy.  The Denver Broncos have come to an agreement with All-Pro, future Hall of Fame cornerback Champ Bailey.
This is HUGE for John Elway and John Fox.  Not only do they get to keep their best player but they also don't have to be forced to draft a cornerback #2 overall.  That money can be better spent getting Daquan Bowers, or trading down and getting a JJ Watt or a Cameron Jordan a few spots later.
Here are the details per Denver Post:
As it turned out, Champ Bailey probably took less than market value to stay with the Broncos.The four-year contract the Broncos gave Champ Bailey is the richest ever for a cornerback who is past 30 years old.

Bailey will turn 33 in June and will be 36 in 2014, the final year of his deal.

The industry will report this as a four-year, $43 million contract (he can push it to $47 million with incentives like Pro Bowl appearances, which in Bailey's case are hardly unreachable) with $22 million guaranteed.

Here's how it breaks down: Bailey will receive a fully guaranteed $11 million salary in 2011, $11 million in 2012, and $10.5 million in both 2013 and 2014.