Senior Bowl Recap
Updated: January 30, 2011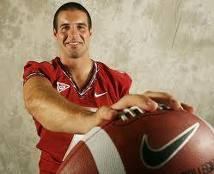 Ok here is the short version: I did not get to see this year's Senior Bowl… yet.  Tragic, I know but that's what happens when your cable company doesn't offer NFL Network.  (What's up Time Warner!)  From what I understand the game was only shown on NFL network, which is no fun for those of us that don't get that channel.
Anyways, I was able to compile the best recaps from around the web and post them here for us all to enjoy.
Thank you to the writers of these wonderful pieces:
I want to thank these guys for taking to time to write their thoughts on the game for those of use that couldn't watch it live.  I'm going to try to watch a recording of the game ASAP.
If you can help me in any way, let me know!