Nick Fairley Doesn't Care Where He Plays
Updated: January 19, 2011
Note: If you have not already, check out my guest article on Black Sports Online, titled "Cam Netwon's NFL Chances?"
---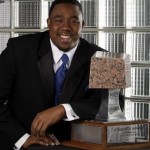 A few days ago some weird story came out saying that Nick Fairley preferred to be drafted to a team that did not play in cold weather. Well, he took to Twitter recently (@NickFairley251) to refute all claims. He will play anywhere.
Here is what Nick Tweeted:
Don't get it twisted yall. I DON'T CARE WHERE I PLAY FOOTBALL! Period! (Hot or Cold it doesn't matter).