Mark Ingram and Friends to Enter the Draft Too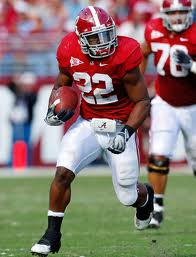 Don't look now, but more underclassmen have announced they will be taking their talents to south beach the NFL Draft. As we get further into the week, more and more underclassmen are throwing their hats in the ring.  As of right now, several key members of the Alabama Crimson Tide will be looking to play on Sundays next fall.  Mark Ingram, Marcel Dareus, and presumably Julio Jones (apparently he has made it official as of today) will all be in the 2011 draft.
Alabama is going to feel the losses of these players in a big way.  Ingram is their heart and soul on offense, and quietly had a very nice season though it was not as electric as his Heisman winning season in 2009.  Don't feel sorry for Nick Saban though, he still has Trent Richardson to work with.
Julio Jones is one of the most physically gifted receivers in the draft, drawing comparisons to Randy Moss because of his long arms and leaping ability.  Though Jones has been often hurt in college, a NFL team is going to look to select him some time on day one.
Marcel Dareus comes in as one of the top 4-3 defensive tackles or 3-4 defensive ends in the draft.  Due to his versatility he will be a top 10 selection without a doubt.