In It To Win It: AFC and NFC Championship Game Picks
Updated: January 21, 2011
First and foremost, this piece is totally my opinion only. You should not under any circumstance bet or gamble using my opinion. This is for entertainment only.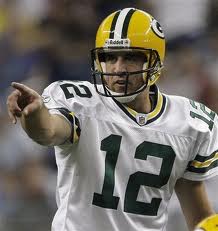 Game 1: Green Bay (-3) at Chicago (+3)
The first game on the schedule will be the Green Bay Packers looking to go to their first Super Bowl in the Aaron Rodgers era versus the Chicago Bears.  The Bears are looking to go to their second Super Bowl since 2007 when they lost to Peyton Manning's Colts.
The Bears will have home field advantage, not that it's really going to matter.  The Packers are their NFC North division rival and are really familiar with Solider Field and the elements.  The key in this game is going to be defense.  Which defense is going to show up?
I may get some flack for saying this, but the Packers defense is horribly overrated.  They have elite pass rushers in Clay Matthews and Charles Woodson but other than that they are just "ok" at best.  If they cannot get to the opposing quarterback then they won't be very effective.
The Bears have a nice defense with really underrated corners in my opinion.  Charles Tillman should have been a Pro Bowler in his own right, and he will check Greg Jennings most of the game.  Brian Urlacher is a shade of himself but still a great player, although he will be playing next to the best linebacker on either team in Lance Briggs.  Briggs and Urlacher will look to control James Starks' fresh legs and the power of John Kuhn.
In the end, I think that Jay Cutler and Aaron Rodgers are going to cancel each other out.  Both will have "ok" days but I expect this to be a defensive struggle as the teams know so much about each other.  In a defensive struggle you have to go with the home team or the better defense, which the Bears happen to be both.  I think they win the game outright and won't even need the 3 points.
Final Score: Chicago 16 Green Bay 9
Game 2: NY Jets (+3) at Pittsburgh (-3)
The NY Jets are the most confident group going into this weekend… or are they?  After beating the Patriots the Jets could be seen doing backflips, Jet Plane dances, and giving WWE style promos (BROTHER!) on national television.  If I didn't know any better I would have thought that was the Super Bowl.
It was. For the NY Jets.  That was their Super Bowl, all their trash talk and dancing was reserved to finally get past their arch division rival while the Steelers calmly came back from a 21-7 deficit to bury their rivals in stone cold killer fashion.  There weren't any dances, any WWE promos (OOOOH YEAH!).  Just cold hard work.
Pittsburgh was actually my preseason Super Bowl pick and they come into the game with one of the most dedicated fan bases and home field.  However it has been proven you can take the Steel City fans out the game with long, boring, scoring drives.  The Jets are definitely built to do that with Shonn Greene and LT but I think this is the week their running game is finally stopped.  The Steelers linebackers just came off shutting down a much quicker and elusive back than anyone the Jet's have in Ray Rice.  They will be confident and ready.
Offensively, the Jets are going to look for Mark Sanchez to win this game for them.  He is getting more and more comfortable in the pocket but I just feel this is going to be one of those games where he gets "buddy buddy" with Dustin Keller and forces way too much going to his safety read and best friend on the team.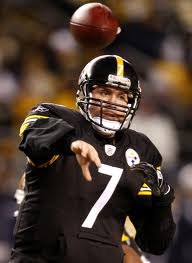 The Steelers' offense isn't going to roll over an attacking defense like the Jets but they will find holes in their zone and pick up their blitzes.  Big Ben is the BEST in the league at making a play after he's in the defender's grasp and blitzing him may be exactly what the Steelers need to get something deep one-on-one against Antonio Cromartie with those speedy and young receivers.
In the end I think they win and cover easily, and Wiz Khalifa makes more singing "Black and Yellow" at the Super Bowl parties than I will betting on this game.  If I was betting, of course.
Final Score: Pittsburgh 31 New York 17