The Redskins are Desperate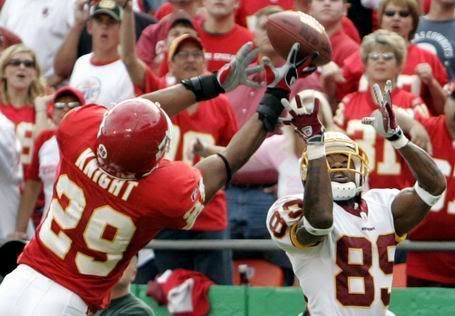 The Redskins have offered two teams trade offers to acquire top flight wide receivers in the last 24 hours. First they tried to get Ocho to no avail, so they did the next best thing and knocked on the Cardinals door about Anquan Boldin. Another no.
In this age of draft espionage can we believe that the Redskins are this desperate or are they trying to trick teams they are drafting a receiver high? I think it may be a mix of both ultimately with the Skins landing a receiver sometime on day one.